Infertility Counseling
Know your options.
Liz O'Donnell, PhD has two sons conceived through IVF, after 6 yrs of infertility, who are now 33 and 31 years old. She has a unique personal and professional perspective on the struggle of infertility and has been providing the services listed below in Ohio for over 22 years. Liz also completed her home-study assessor training (Tier I June, 08 and has extensive experience helping couples transition toward and through adoption. Liz recently completed a postgraduate certificate in advanced studies in bioethics at Cleveland State University and will complete her master's of legal studies in May 2023.
Liz is a professional member of The American Society for Reproductive Medicine: www.asrm.org. For information on infertility success rates both nationally and locally please visit: www.sart.org/find_frm.html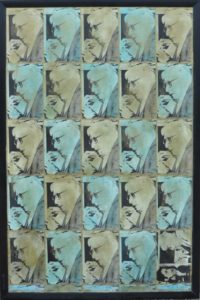 The original picture was taken by Fran Bourne in Washington DC in 2007. The overall effect for this cover shot (British Infertility Counseling Journal 2010) is accomplished using a faux serigraph technique using black and white images that were then hand cut and individually colored using Pastel. The multiple images are mounted on cork board, edged in gold leaf, and fixed with a sealant. The repeat effect is symbolic of the persistence and endurance it takes to accomplish great things and a reflection of the passage of years between Robert Edwards accomplishment and receipt of his due. Any anxious allusion to cloning is in the eye of the beholder.
Please click on the link below to read an article on men and infertility counseling by Liz O'Donnell published in Sexuality, Reproduction and Menopause (A Journal of the American Society of Reproductive Medicine)
To access Liz's PhD dissertation on infertility please email [email protected]:
Click to read articles: